High pressure orifice plate

Size£º2" to 40" (larger line size available on application)

pressure: 150# to 2500# (Higher Pressure Available On Application)

Restrictor Material:SS304, SS316, Monel, Inconel & Hastelloy (Other Material Available On Application)

Flange Standard:ANSI,ASME,JIS,JPI,DIN,GB,JB

Flange Material:Carbon steel, Stainless Steel, (Other Material Available On Application)
| | | |
| --- | --- | --- |
| Overview | Technical data | Inquiry |
Principle
The throttling device shall be assembled into the ring pipe,when the fluid flows through the throttling element,the differential-pressure will
appear between the upstream and downstream sides,See figure 1.
In accordance with Bernoulli¡¯s equation,the flow basic equation can be obtained by derivation.

In the formula:
qm:-------The mass flow of the fluid £¨kg/h£©

C:-------Output coefficient
¦Å£º------The expandable coefficient of the beam of flow after the fluid flows?? through the throttling element.(to liquid ¦Å=1£©

¦Â£º------Radial ratio(¦Â=d/D,OF them d: bore diameter of the orifice,D: the inside diameter of the pipe)

¡÷P:----The dp value obtained from the pressure tap side at the downstream and upstream of the throttling element.£¨kPa£©

¦Ñ:-----The density of the fluid.£¨kg/m3£©
The dp value shall be turned into standard current signal with dp transmitter,further,by indicating meter or data processing device,the flow and total flow of the fluid shall be displayed.
orifice plate is widely used to air ,gas ,steam, liquid flow measuring.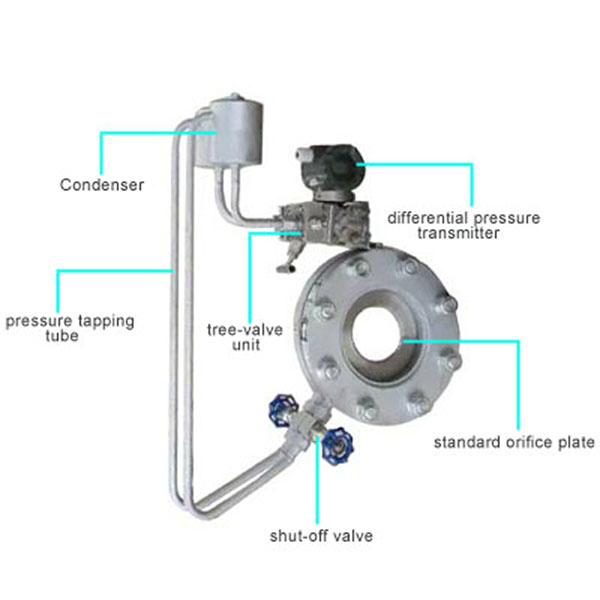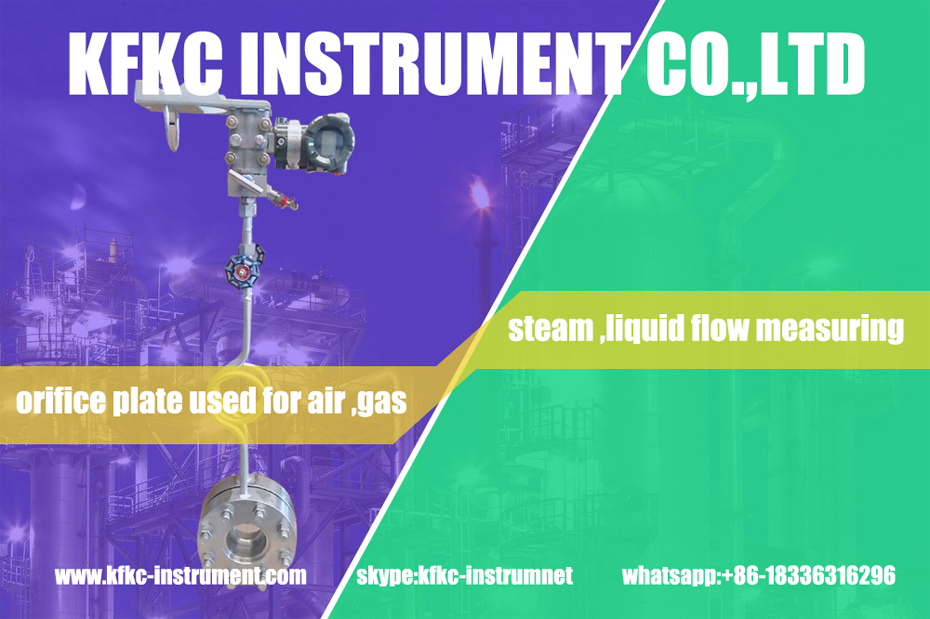 Introduction
simple structure, convenient for assembly ,correct measurement, without actual flow calibration;
low manufacturing cost, flange tapping, diameral-distance tapping;
corner tapping, flange tapping ,diameral-distance tapping;
accuracy is proper,0.5%-1.5%
the accessory complete,the design and calculation can be done for the customer.
The plate handles are stamped with relevant information such as tag No.,Line I.D, bore size as an example.
Technical parameters
Assembly consists of
2x flanges
Studs&Nuts
Gasket(if raised face type)
Orifice plate
Application criteria
wide range flowing medium properties
medium for manifold
no maintenance requirements
space challenges
moderate measurement accuracy
Line size:2¡¯¡¯ to 40¡¯¡¯(larger line size available on application)
Pressure:150# to 2500#(Higher pressure available on application)
Restrictor material:SS304,SS316,Monel,Inconel&Hastelloy(other material available on application)
Flange standard :ANSI, ASME,JIS ,JPI,DIN,GB,JB
Flange material: carbon steel ,stainless steel ,(other material available on application)
Trim: carbon steel, stainless steel ,(other material available on application)
Studs,Nuts: Carbon steel ,Stainless steel
Differential pressure Tap type: Pipe,NPT, Flanged,Valve
Installation
Normally,the mode to connect the throttling device and the pipe line is welding,attention must be paid for this structure:First of all,two sections of nipples that are same as the processing pipe line shall be selected, the length shall be between 100-500mm,the end face of the nipples should be plane, they shall be firmly welded in butt welding to the two flanges associated withe the throttling device respectively,then, the throttling device with a section of nipple shall be welded in butt welding to the processing pipe line
Application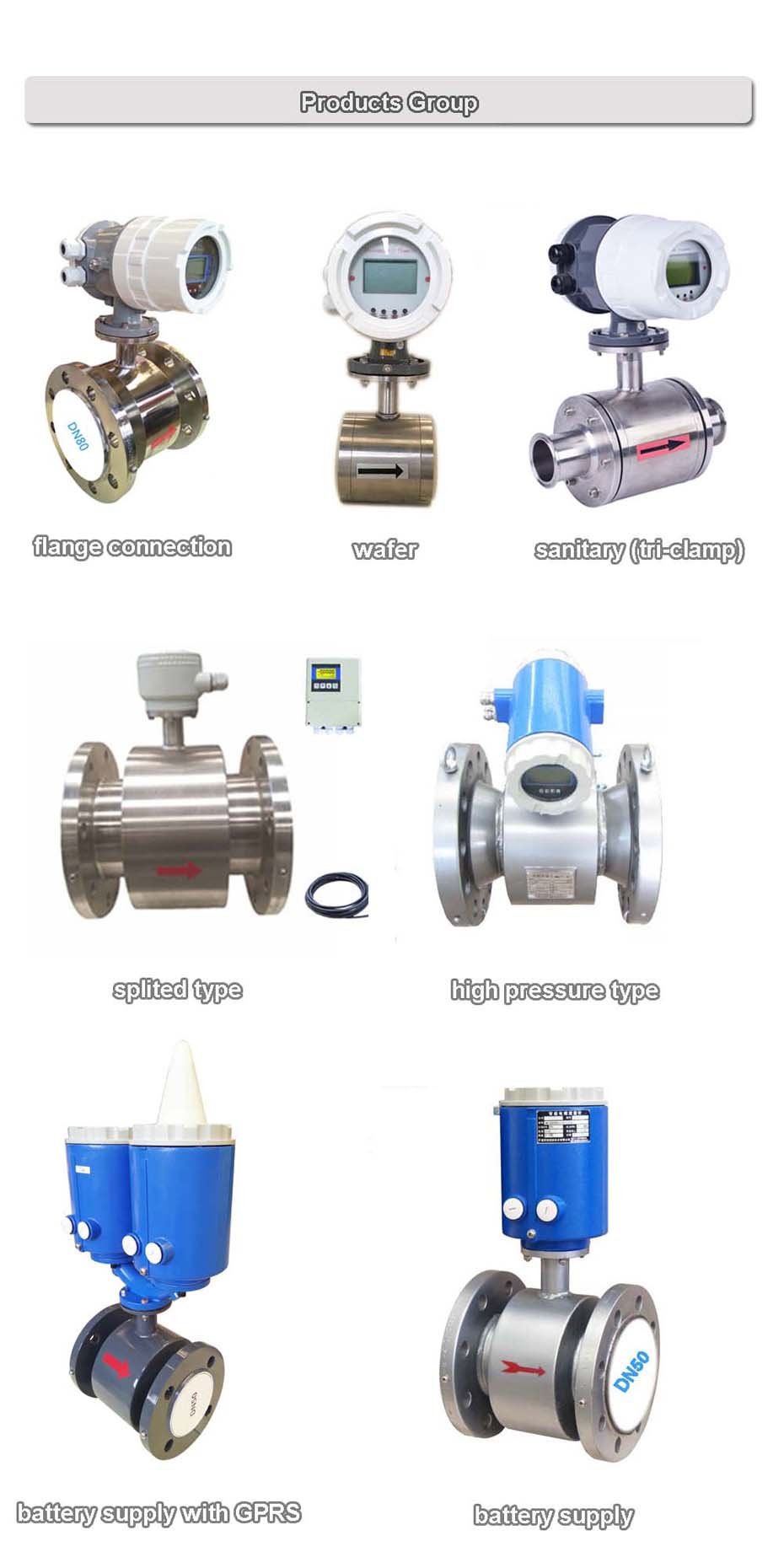 Project Case