The split electromagnetic flowmeter application
27-12-2019
The split type electromagnetic flow meter application

This electromagnetic flowmeter is mainly used to measure the volume flow in the conductive liquid and slurry in the closed pipe .it includes highly corrosive liquids such as acids, bases , and salts. This product is widely used in petroleum ,chemical ,metallurgy ,textile, food ,pharmaceutical, paper and other industries as well as environmental protection ,municipal management ,water conservancy construction and other fields.

The electromagnetic flowmeter is classified according to the converter and sensor assembly method ,and has split type and an integral type .
The split type electromagnetic flow meter is the most common form of electromagnetic flow meter .the sensor is connected to the pipeline ,and the converter is installed in the instrument room or near the sensor .that is easily accessible by people ,ranging from tens to hundreds of meters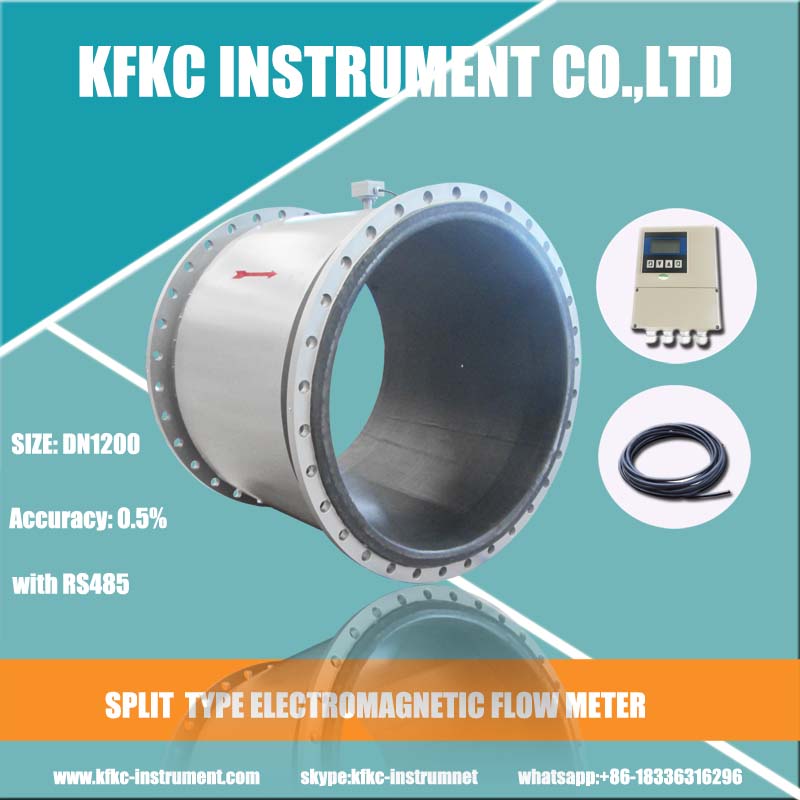 In order to make the large-diameter electromagnetic flowmeter work stably, it is very important to install it correctly. Try to avoid ferromagnetic objects and specific equipment with strong electromagnetic field (such as large motor, large transformer, etc.), so as to avoid the magnetic field affecting the working magnetic field and flow information of the sensor; try to install them in dry and ventilated places, not in wet and water prone places; try to avoid the sun and rain, avoid the environment temperature higher than 45 ¡æ and relative humidity greater than 95%; select and facilitate maintenance The large-diameter electromagnetic flowmeter shall be installed at the back end of the water pump and never at the suction side; the valve shall be installed at the downstream side of the flowmeter

KFKC INSTRUMENT CO.,LTD specializes in the production of electromagnetic flowmeter ,turbine flow meter ,vortex flowmeter ,throtting device series for 25 years,complete specifications, various forms, can meet your different needs in different occasions.