Slurry Electromagnetic Flow Meter

Size£ºDN3-DN3000

Electrode:SS316,HC,HB,Ti,Tan,Pt

Liner Material: PTFE,PFA,FEP,NEOPRENE,HARD RUBBER

Accurance: 0.5% of reading velue,0.3% and 0.2% optional

Connection: Flange,Tri-clamp,Wafer,Union
Introduction

the slurry magnetic flowmeter is specially desinged for magnetic flowmeter measurement of pulp ,mud,coal water and slurry .slurry magnetic flow meter using high frequency or dual frequency ,effictively improve the ability of grouting noise signal ,good stability ,easy operation. you can ensure the strong wear medium.
high frequency of double-frequency excitation wayensure the measuring accuracy and sensitivity ,eliminate seriflux medium when passing the electrode surface and makeing pointed wave noise interference which can be suitable for measuring seriflux reality kinds of frequency conbinationadapt to different medium calibration environment.
measuring tube have no choke flow or moving parts expecially suitable for parts liquid-solid two -phase such as paper pulp ,mud ,pulpand, coal water,slurry measurement.seriflux concentration mass ration of 40% in normal time changes less than 5%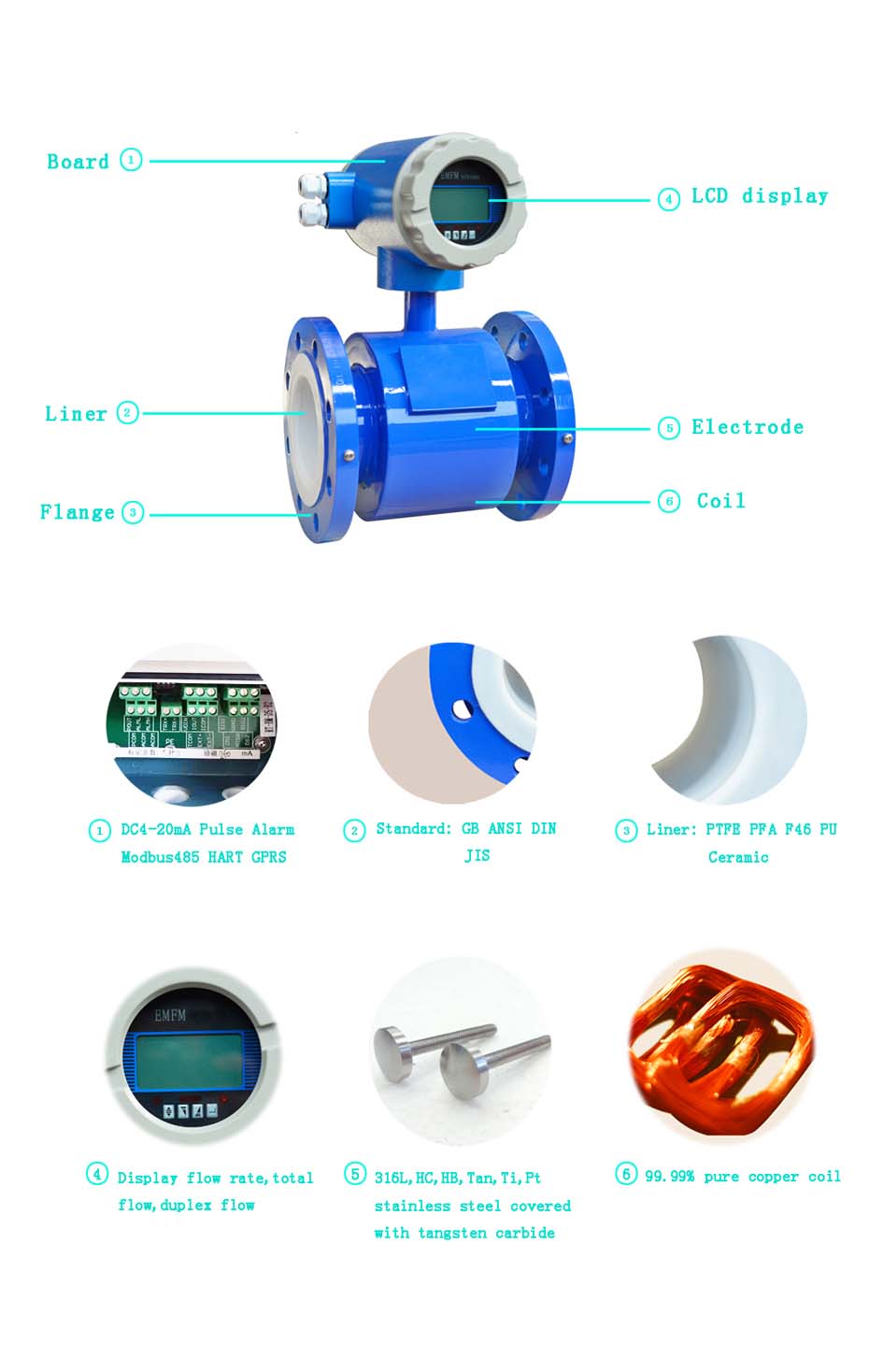 Production Process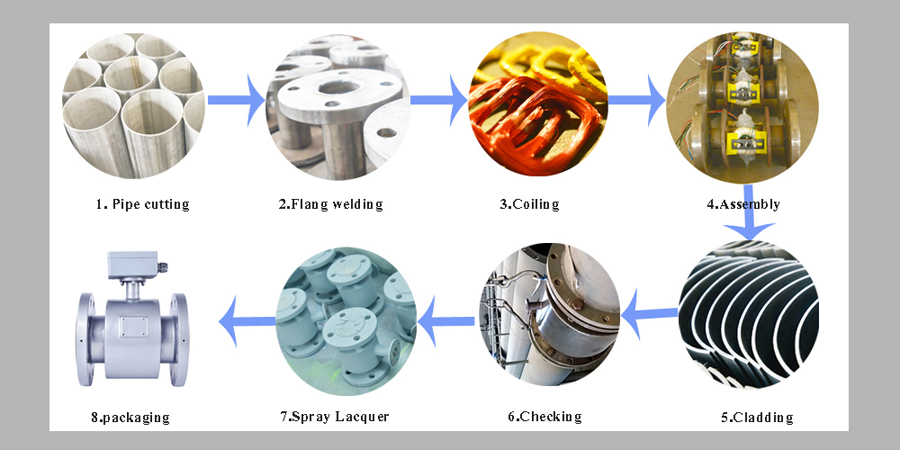 Converter Selection Model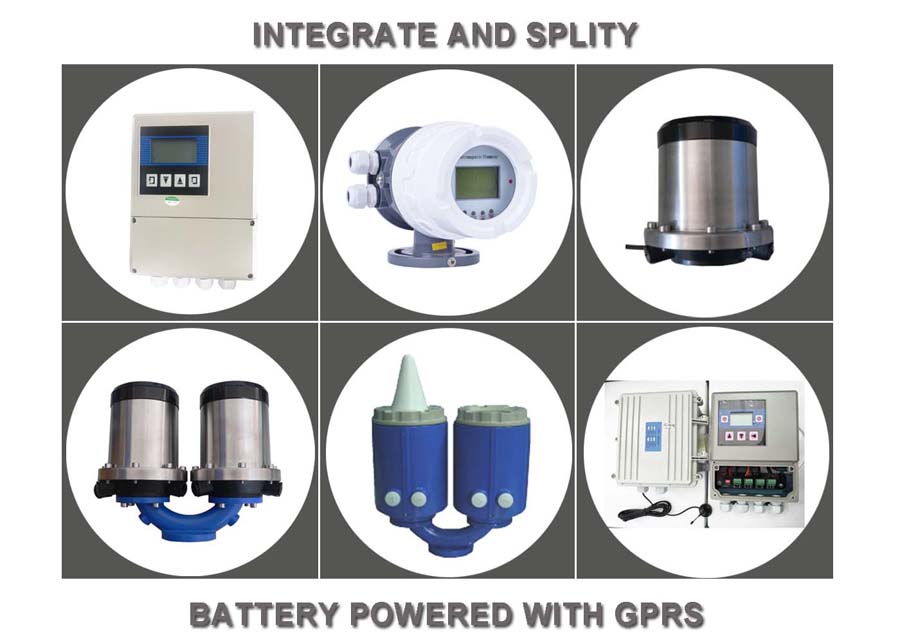 Installation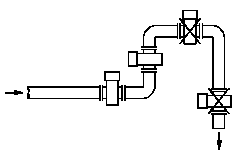 shoud be installed at the rising pip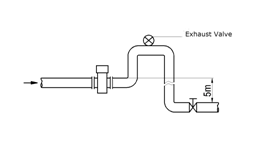 For installing at open pipe, Flowmeter should be installed at relative low. If pipe fall is more than 5m, vent valve should be installed at sensor downstream where should have backpressure.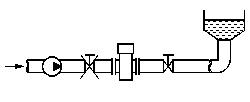 Control valve and stop valve shall be installed at downstream of sensor not upstream.

Sensor shall be installed at outlet of pump not inlet.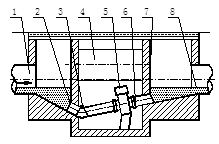 Installation way in measure well:
1. Inlet; 2.Entrance gate; 3. Cleaning hole; 4.Overflow pipe; 5.Flow Meter; 6.Nozzle stub; 7.Outlet; 8.Drain valve.
Project Case